Lend A Hand
What makes the TLC program so unique is that it provides for participation in many ways. Contributing financially and volunteering in the schools are just two of the many ways you can help. Lend a hand is about contributing your skills and talents to our combined effort. Like a business for profit, we require the services of IT specialists, graphics designers, clerical staff, and just about everything in between.
So if you would like to help, but are not in a position to contribute financially or unavailable to participate during the day as a school volunteer, consider lending a hand in whatever way you can. There are many "volunteer from home" possibilities as well.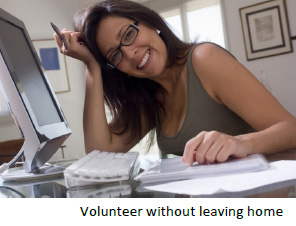 Volunteering is rewarding in so many ways and TLC may be the outlet you have been looking for to get connected and involved. TLC is a great opportunity to make new friends, have fun and give something meaningful back to your community all at the same time!
Why not give volunteering with us some thought? Begin with just a few hours a month to see how you like it. Like so many who already volunteer, you will soon discover the special joy and fulfillment that volunteering can add to life.